As an international university with around 8,000 branches in over 100 countries, the Brahma Kumaris offer people of all backgrounds an opportunity to learn meditation and deepen their understanding of universal principles and innate values through a variety of educational programmes, courses and learning resources.
As a global organisation which co-ordinates international and community projects, the University has created opportunities for people in 129 countries to participate in a variety of initiatives aimed at creating a better world where people live in peace and harmony. It holds consultative status to the Economic and Social Council of the United Nations.
As a worldwide family of individuals from all walks of life, the University provides a caring, co-operative and supportive environment which encourages individuals to bring out the best in themselves.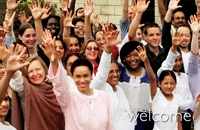 Learning for Life
The Brahma Kumaris recognises the intrinsic spirituality and goodness of every human being and helps people to rediscover that goodness within themselves through a process of lifelong learning.
The Spiritual Dimension
Above all, the University emphasises the benefits of moral and spiritual approaches to life, enabling people to develop attitudes and behaviours which stem from shared core values and understanding.
Brahma Kumaris: Their Work in Places of Detention
Founded in India in the 1930's, the Brahma Kumaris World Spiritual University is known both for its grass roots work in spiritual education and service within the community.
The University works with offender management personnel providing value-based courses and seminars.
Educational programmes are also offered to prison inmates so enabling them to re-evaluate their approach to life and make meaningful and positive changes.
Since 1984, the BKWSU has worked with prisoners in more than twenty-five prisons and with staff from more than sixty establishments in the UK.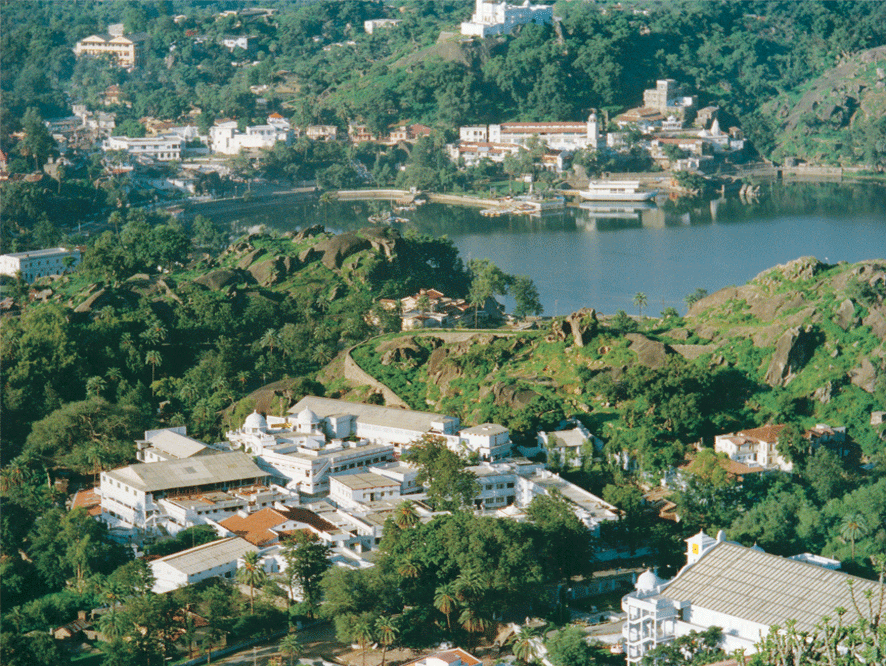 BKWSU Headquarters in Rajasthan, India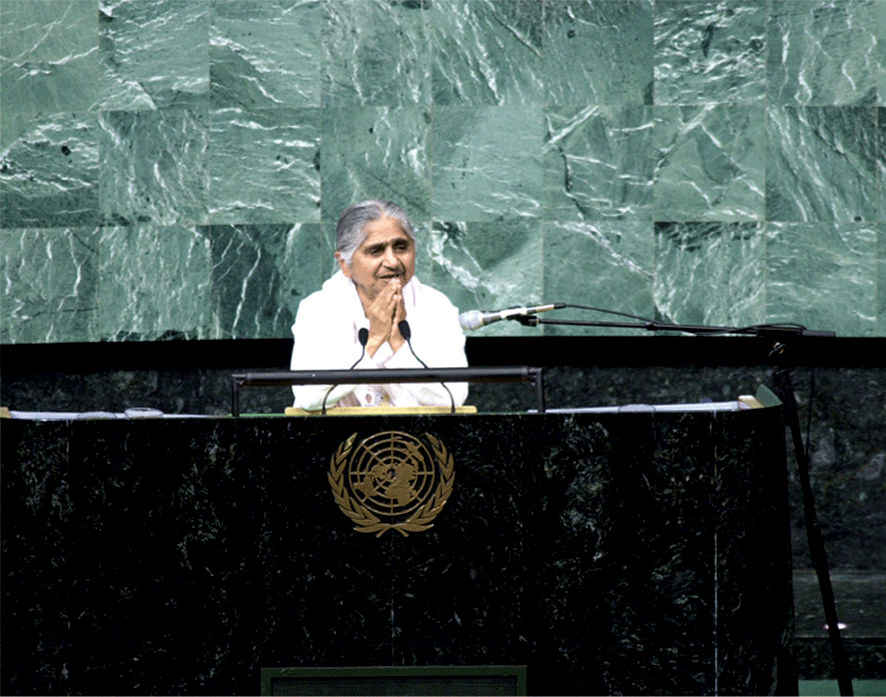 Dadi Janki, Head of BKWSU, speaking at the Parliament of World's Religions